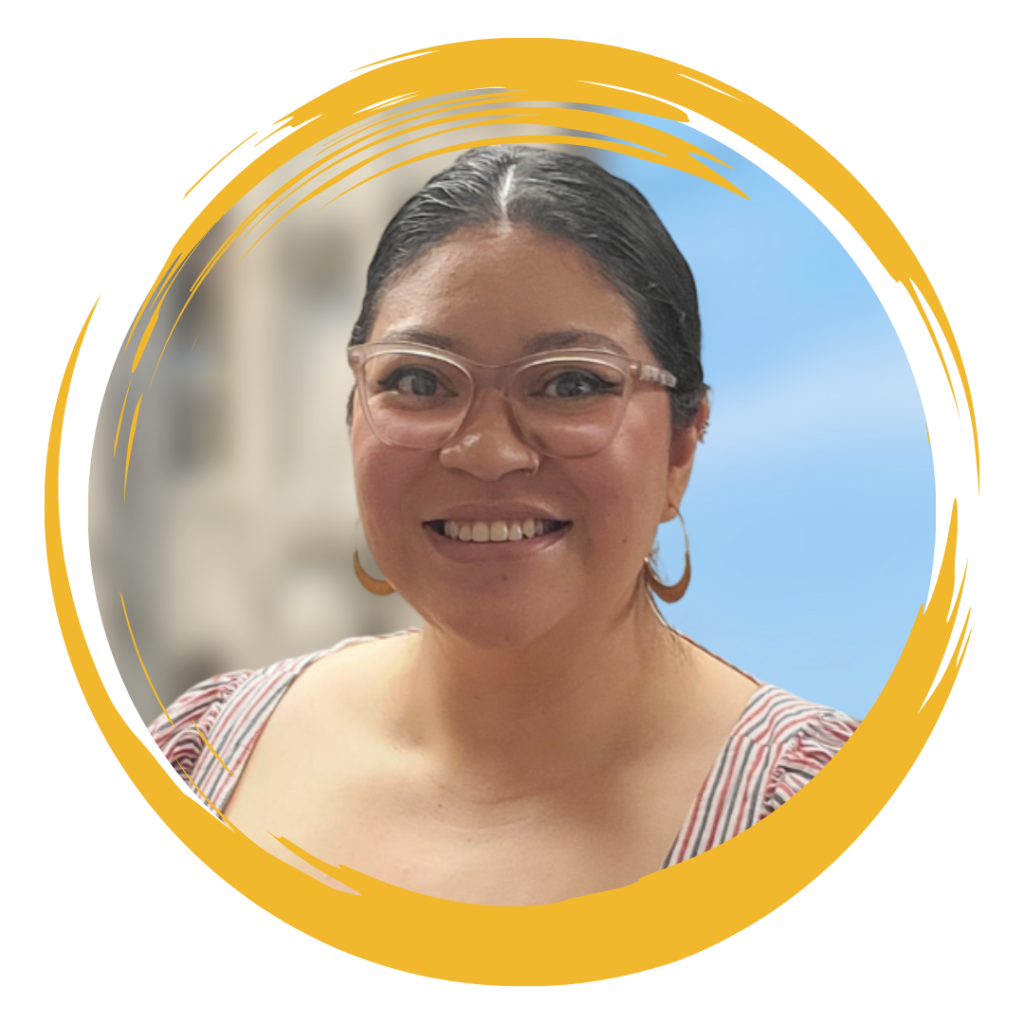 Laura Gutiérrez Pérez
Coordinator of Cambio Center
Laura Gutiérrez Pérez (she/her/ella) has 15 years of experience in Education and Community Outreach in the Latine Community. She brings her experience as a former Bilingual Educator and Education/Inclusion Coordinator in the Detroit area. Before becoming a maestra, she was the Education and Inclusion Coordinator at Matrix Theatre Company, where she used theatre to create a space for youth and community members to tell their stories. During her time as an educator, she served during summers as the Project Director and Coordinator for the CDF Freedoms Schools program at Academy of the Americas, a six-week literacy and cultural enrichment program for youth in grades K-12 rooted in the Mississippi Freedom Summer project of 1964.
Laura was raised in Southwest Detroit, Michigan a vibrant community known for its rich immigrant and Latine culture. She is grateful to the many people in her life who have been her mentors throughout her educational and professional journey. She attributes much of her education to her elders in Detroit and Mexico. In 2014, she received her Bachelor of Arts in Secondary Education at Wayne State University. She is a proud mama of two smart, creative, and energetic kiddos and enjoys going on walks with her kiddos and husband.
Laura is dedicated to supporting communities that historically have been systematically marginalized. She brings her passion for education, equity, and research to her work at the Cambio Center.